Automatic Guitar tuning Strings Tuner Smart Peg
BATESMUSIC T2 smart Tuner Automatic Guitar tuning Strings Tuner Smart Peg String Winder Acoustic Electric Guitar Automatic Tool
Description
Size Guide
Reviews (0)
Description
BATESMUSIC T2 smart Tuner Automatic Guitar tuning Strings Tuner Smart Peg String Winder Acoustic Electric Guitar Automatic Tool
A-String number
B-Targeted pitch display
C-Pitch distance display
D-Low battery indicator
E-Semi-Automatic Tuning mode
-This tuning mode works very efficiently when string's replacement or tuning ranges are wide.
F-Guitar selection
G-Ukulele selection
H-Automatic Tuning mode
-This tuning mode works very efficiently when desired tuning ranges are narrow.
-This tuning mode is for alternative guitar tunings
-Overload sign indicates the possiblility of over currendamage due to the stiff headmachines. The system automatically turns off after 1sec of Overload indicator for the device protection.
Specifications
Size:110*97*36mm
Weight: 202 grams
Lithium batteries(the electricity pool: 3.6V 18650 2, 600mA).
Charging time: Two hours
Charging the connector: MICRO USB 5PIN (genera Android mobile phone recharge the wire)
Current:  Standby= 16mA
Motor Tuning =250 mA
Motor overload= 1, 400 mA(Automatic stop after 1 second after motor overload)
Safe Use Method
*This product is improper use could be a potentially fatal danger or serious injury
*Please do not charging when to use the products
*Please do not by itself apart or changes this product components
*Please do not custody under high temperature, humidity, dust and other environmental or use products
*Please don't wet your hand to use the products
Follow the following information provide an alert to prevent fire orexplosion and other accidents.
*Please do not make your equipment was physical impact or damage
*Please do not will your device on his breeches pocket or hanging from the waist
*Battery electrode contact with conductive objects, such as metal or liquid and avoid the multifunction outlets
*Please do not touch hands with a wet equipment. In addition, please do not used in moist environment in the bathroom
*Please stop immediately any parts cracked or damaged, equipment such as use and contact the manufacturer.
*Please stop charging more than more than 45 C, charging for raising the product itself when temperatures
*Before charging. Please contact the manufacturer immediately and stop the use of failure confirmed that a product or cell phone chargers
Follow the following provide an alert for a moment to avoid injuryor damage to equipment.
* Please do not allow a child or animal chewing or swallowing
*Equipment can be used in the position of the ambient temperature between0°cto 40°C
*Outside the scope of the recommended the use or storage equipment may shorten battery life or damage to equipment.
* Please do not near the heating equipment, high pressure vessel or a microwave oven, cooking equipment or internal storage devices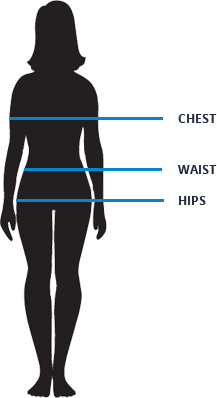 | size | chest(in.) | waist(in.) | hips(in.) |
| --- | --- | --- | --- |
| XS | 34-36 | 27-29 | 34.5-36.5 |
| S | 36-38 | 29-31 | 36.5-38.5 |
| M | 38-40 | 31-33 | 38.5-40.5 |
| L | 40-42 | 33-36 | 40.5-43.5 |
| XL | 42-45 | 36-40 | 43.5-47.5 |
| XXL | 45-48 | 40-44 | 47.5-51.5 |